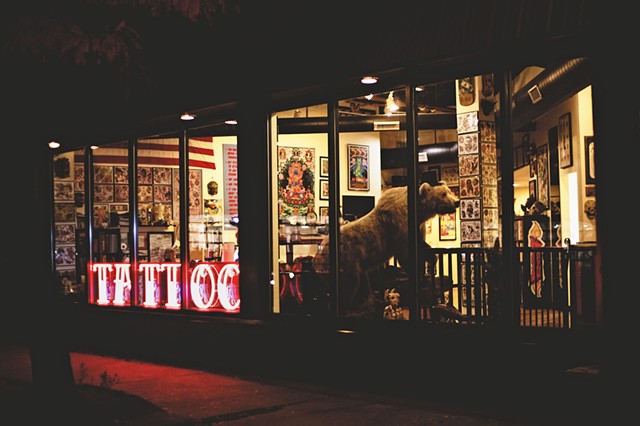 7TH STREET TATTOO is located in Saint Paul, MN.
Artists
Pete Mason,
Jesse Berres,
Gary Gaulke &
Shannon Joyce
Please click the Artists tab at the top left for a drop down menu of all artists portfolios.
We are all accomplished tattooists that are here to make sure you receive a great tattoo that will stand the test of time.
*** WALK-INS WELCOME, stop by if you're feeling lucky or give us a call to find out our artists same day availability.
Please take a minute to look at our artists portfolios, everyone does great tattoos but has a different style. When you decide who's work you like the best use the email link on this site and let us know who you want to get tattooed by and give us a description of the project you'd like to work on.
Please Include:
any visual reference you have,
a description of what you'd like to get tattooed,
where on the body you want it tattooed,
and an approximate size in inches,
then your preferred artists can get back to you to work out all the details and let you know their soonest availability. Each artist books their own schedules.
Please call the shop if you know the artist you would like to work with or use the email link to get in contact with us and set up your appointment.
We provide the highest quality tattooing at a fair price.
7th Street Tattoo
961 West 7th Street
St. Paul, MN 55102
651-292-8228